Plasma cutting is a blessing for industries, which has made it a valuable application to reduce the workload of manual labor as well as the operational cost. The way plasma cutter work (cut speedily and with clean-precise cuts), it compels one to wonder how it cuts the metals like so easily with no efforts. The name 'plasma cutter' might sound like something related from science fiction, but they are real, and in the past 10 years the prices of this valuable application have reduced to the point that nearly every shop dealing in its bulk quantity.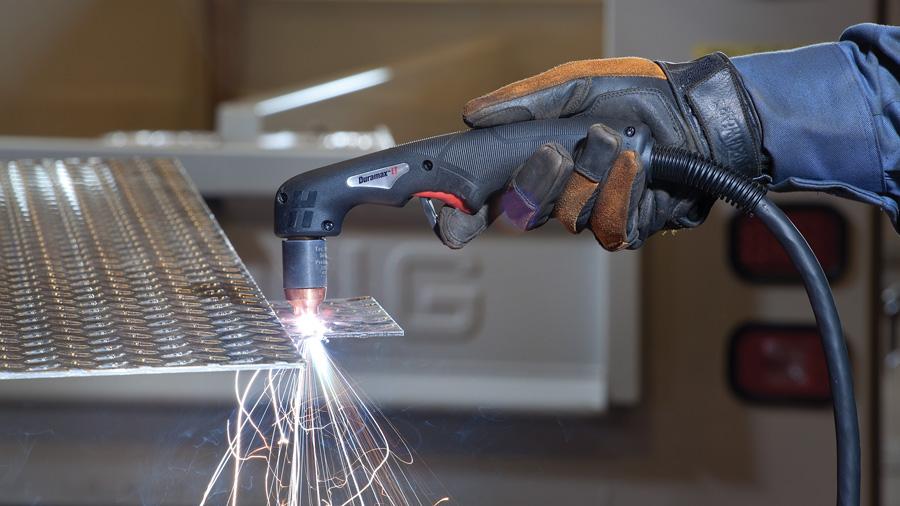 Considering its importance in the welding industry, it's vital that that one should keep this plasma cutter always working as a high tech knife. In order to prevent this cutter from working like a rusty hatchet, you need to periodically replace its consumables like plasma torch consumables or any other that signals it's time to turn up to keep its arc consistent and the flow of air focused.
How to replace consumables
Luckily, like many other machines, replacing plasma cutter consumables is an easy, quick as well as simple job for a MIG welder that he can do with utmost precision. Here's how you can also conveniently replace it with little efforts:
•    First, make sure that the machine power (switch) is off, better if it will be unplugged. These machines can deliver more than 300v current to you if you forgot to switch it off. Hence, safety always comes first.
•    Unscrew the exterior cover of the nozzle.
•    Now you are absolutely ready to place the new parts in the torch and screw the exterior cover of the nozzle back on, and you are finally done with the replacement process.
That's it! In three basic steps, you can potentially keep the productivity of plasma cutters to the peak. Consumables are not an expensive affair, so, give your cutters periodic maintenance of our high-quality consumables so that your industry productivity won't hamper and can run long lasting.